How to Travel with Children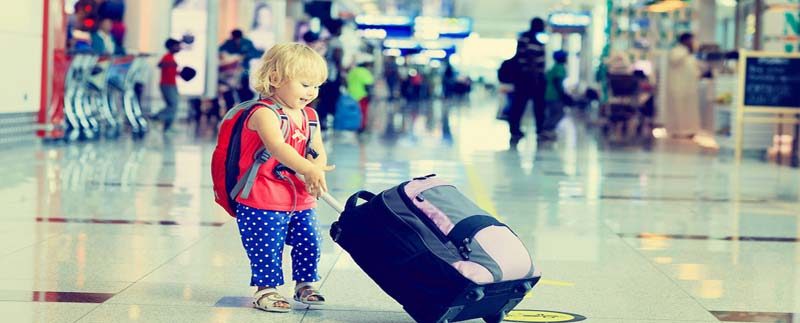 When you decide to travel with your children, finally checking into your luxury Bali villa can feel like the best thing in the world. After all, trying to organise not only yourself but your children on a long-haul flight can feel like achieving the impossible. However, when you master it and make it to your destination and settle into your Bali villas for a relaxing holiday, you now feel like you can tackle anything.
Travelling with children is not the most straightforward task, but when you follow these tips below, you can make it a far less stressful experience. You can then start your holiday on the right foot.
Do as Much in Advance as Possible
Trying to keep excited children contained when you're waiting in an airport queue can feel like herding chickens. If you want to skip the fuss, take care of as many airport tasks at home as possible. Rather than wait in queues to get your boarding passes and check in, print them at home then check in using your provider's app. You can then sit down, chill out, and wait for your plane to arrive.
Know the Rules
Every airline has a different list of rules when it comes to travelling with children. It is not the same across the board. Therefore, when you're preparing your itinerary and flights and booking your Bali villas accommodation, it's worthwhile to read the fine print on your flight information. Find out whether any young children need their own seat and at what age they can sit on your lap. Most airlines allow young children under two to sit on your lap, but it's not the case for all.
Pack a Distraction Bag
For each child, pack a bag of "distractions". Children can get bored on long-haul flights, particularly if they just want to arrive at the Bali villas and enjoy their holiday immediately. To distract them, you can pack a bag of snacks, small toys, colouring books, and more. If they have electronic devices, you may find these are a lifesaver as well. Make sure you pack earphones and download plenty of movies for them to watch.
Know Your Limits
If you are flying with young children, you are going to need to feed them. Therefore, it's in your best interests to find out what the formula and milk allowances are, and what the airline permits regarding canned or processed baby food. While there are bans typically on aerosols, tubes and other liquids, when it relates to your child's onboard care, there are allowances. Find out what those are. In recent years, liquid allocations have also changed when relating to formula and milk. You may need to separate these from your luggage, so security offers know what you're bringing in.
When you're going on a family holiday to enjoy a relaxing time in Bali villas, relaxing on beaches, and indulging in traditional cuisine, then you're going to want to plan. Travelling with young children can be a challenge, but when you finally land at your destination, you will see it was all worth it.