Your Options For A Visa When Visiting Bali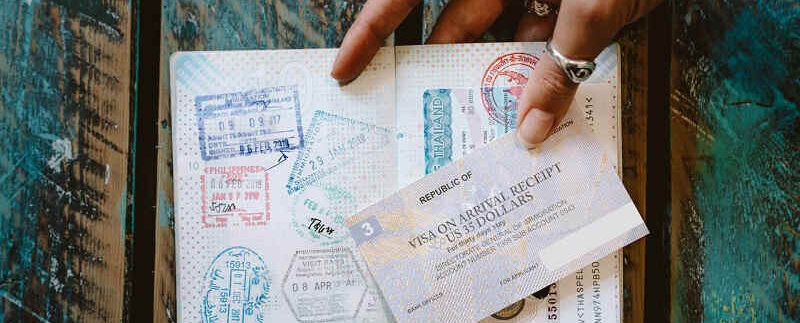 As is often the case when you travel abroad, if the location you are visiting is Bali, then as well as your passport, you may need a visa to be able to enter the country, bearing in mind that the country Bali is part of is Indonesia. As such it will be the visa requirements of Indonesia that apply when you visit Bali.
In mirroring a trait of the rules regarding visas in many other countries, Indonesia's visa requirements differ depending upon the length of time you wish to stay in the country and the purpose of your trip there. It will therefore be helpful to you if we went through the main visa regulations of Indonesia, and by default, those which apply to anyone who wishes to travel to Bali in particular. If that includes you, then you will be pleased to know that we start with good news.
Tourist Visa
If you are holidaying in Bali and your length of stay is definitely going to be less than 30 days, including the days of your arrival and departure, then the good news we mentioned above is you do not require a visa. Instead, your date of entry will be stamped in your passport on arrival, which effectively acts as your tourist visa. Provided you leave Bali within the required 30 days, there will be no fee to pay.
You cannot extend the length of time and must leave within 30 days. Should you fail to leave you can be fined IDR 1,000, 000 for each day, which is equivalent to a daily fine of 90 Australian dollars. You could be also refused permission to leave if the accumulated fine is not paid. Ultimately you could be detained and imprisoned for breaking Indonesia's visa regulations, which is why you might wish to consider the next visa type.
Visa On Arrival
If there is the slightest possibility that you might wish to extend your stay in Bali beyond 30 days, or if you simply want some reassurance that should some emergency or drama arise, you are not risking fines and imprisonment for staying longer than 30 days, then a 'Visa On Arrival' is what you should opt for.
You pay for this visa when you arrive at Bali's Ngurah Rai International Airport, and the cost should be around $45. When you purchase this visa, your initial entitlement to stay is still 30 days, as before, however, you now have an option to extend that, should you wish to. The extension period is a further 30 days, meaning you can stay for a total of 60 days in Bali.
Social and Business Visa
If your trip to Bali is not as a tourist but is instead related to some business or commercial interests or activity, then the visa you can apply for is a 'Social and Business visa. This entitles you to remain in Bali for up to 180 days, and the cost will be between 360 and 450 Australian dollars.
The reason for the range of prices is that in order to obtain a social and business visa you must have a visa agent who acts as your sponsor. They also complete the necessary administration required for this type of visa to be issued. The price you pay will depend on which visa agent you choose, due to the fact that they each charge different amounts for their services.
Important Note
Depending on when you read this and the level of Covid-19 restrictions which are currently in place in Bali, there may be differences to certain visa regulations than to those which normally apply.