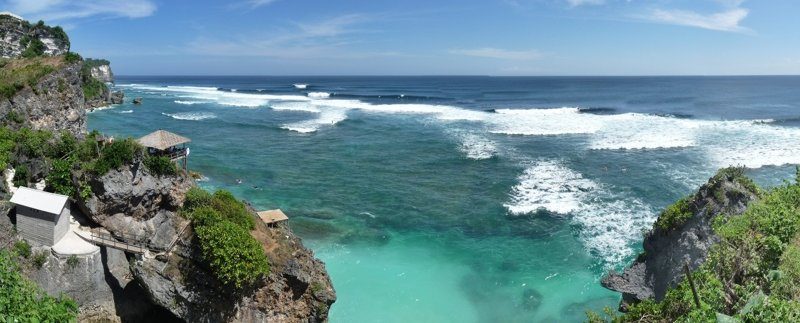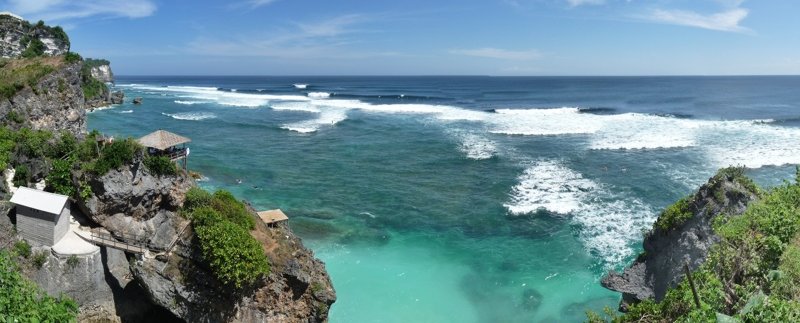 Bali is known for its surfing and swimming and its many beaches are popular spots for tourists who are into the beach or surfing scene. Anyone who loves surfing needs to book accommodation at one of the luxury Bali villas that are close to the beach. Then they can step out at daybreak and ride the waves even before breakfast.
Not all beaches in Bali have good surfing waves. Some are more suitable for families, with young children being perfectly safe splashing in the shallow, calm waters. Others are good for confident, strong swimmers who prefer to be in the water rather than on a surfboard. Here are 7 of the best surfing beaches in Bali.
Uluwatu on the southern tip of Bali is a paradise for pro surfers; due to the world class waves many international surfing competitions are held there. Competitors come from many countries to participate. In the surrounding area, Padang-Padang is known for its long, barrel waves and 8-metre high breaks that all pros dream of. Blue Point, Sulaban, Bingin and many more in this area offer fine waves for surfers who know what they are doing.
Keramas Beach is another great surfing spot. It is located 2 hours from Kuta on the east coast of Bali. This beach too, is used to host international surfing competitions.
Kuta Beach is famed for many things, not least being its waves. Many surfers are taught the art of surfing on Kuta and nearby beaches and areas including Padma, Kuta Reef and Halfway. Due to the variety of waves, the area is good for beginners while still offering pro surfers breaks that satisfy.
Read more