7 Tips for Driving in Bali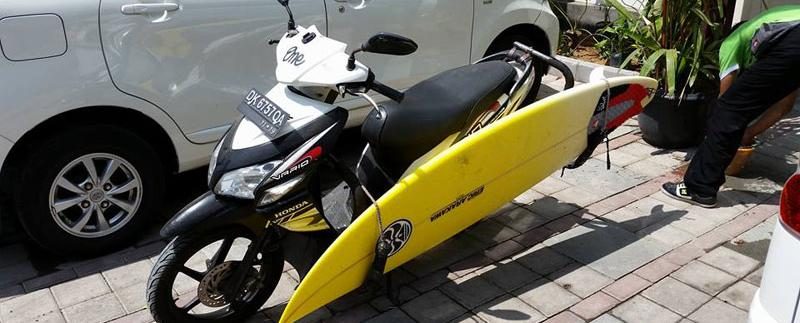 If you are going to Bali for a holiday, it is important to choose good accommodation so you can really enjoy your stay. Instead of the usual hotel room, why not choose one of the many luxury Bali villas to stay in. You will get a place that is not right in the middle of the city, but this can be a good thing when you are trying to sleep.
Once you get settled it is time to look around and see the amazing sights that Bali has to offer. You can catch a taxi or hire a car with a driver for the first few days. Then you will get used to the traffic and decide to hire a motor scooter or even a car if you have a family. In this way you can get around independently for an affordable amount. So what do you need to know before driving in Bali?
Driving in Bali is not like any other country. Bali is unique and you have to learn to accept this. One of the main things to know is that you are responsible for whatever vehicle is in front of you, even if it cut in illegally, which is quite likely. You have to slow down and make room for it.
If you want to overtake – not recommended – you need to blow your horn loudly to let those ahead of you know you are coming. Otherwise they may decide to move across the road with no signal – this is normal practice in Bali and it is up to you to notice them.
You cannot drive or ride in Bali unless you have an international drivers licence as well as your own. You can arrange for this before you leave home, or get it after you arrive. You need to go to the police station to fill out a form and pay. It costs about $US30.
Sharing the road with chickens, dogs or cows is necessary, which is one reason you should not exceed 40kph, especially at night.
Many of the roads are in not good a condition, with holes, stones, sand, loose chippings, and other things on them. These tend to make the road slippery. Building materials are often dumped on the side of the road and it spreads out. This is normal for Bali; you just need to accept and dodge it.
Always wear a helmet and always protect your eyes with either the helmet or sunglasses.
Don't hire a motor scooter or bike unless you are proficient in riding one at home.
When you go on a day trip, it is a better plan to hire a car with a driver. The driver will stay with the car and mind all your belongings while you go shopping or visit that theme park.